Exporium is a new online platform, where agri-food producers and buyers from Europe can easily find each other, connect and complete trades breaking down the barriers to entry.
Our name is a combination of two words: "export" and "emporium". The Latin word "emporium" was used to identify a small local marketplace, where our grandmothers and grandfathers used to buy bread, olive oil and other typical products that could not be missing on the table during a family meal. Exporium stands for "Emporium of export" and reflects exactly what environment we want to create for our partners: a place where you can find trusted partners and you know exactly what you are buying.
Our vision is to spread the quality food by bringing people closer together. We aim to do that by helping local producers and buyers in the Food & Beverage industry connect.
We created Exporium with passion as a place our families could be proud of.
A new place for quality.
Through our platform you can:
search your next business partner abroad that best meets your needs
list and find certified quality products
contact your counterparty directly through our secure platform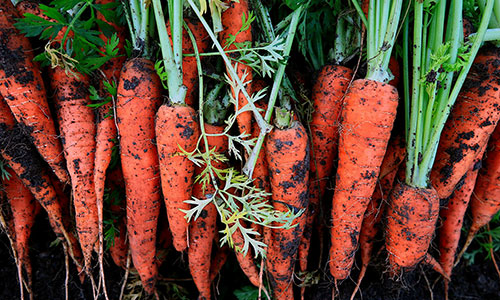 With us you do not have to worry about:
knowing who to contact to buy or sell products
learning the local language to negotiate with people abroad
travelling to new destinations to find new contacts
Exporium's idea was put together between Frankfurt, Rome, Naples and London.
It all started by talking to food producers across Italy: we listened to them carefully and understood how hard it was for them to export. Despite having great products, some of them were really struggling selling them.
It seemed unbelievable that with all the technologies available today, high quality food products could not be discovered by more people abroad. Hence, we took this challenge on and decided to build a quicker and easier way for sellers and buyers of agri-food products to easily find each other, connect and complete their trades.
Since that moment, we have been on this new journey using digital tools to build a functional and intuitive online platform. And now, we are excited to say that our platform is ready.
We help share high quality food.
We foster trust amongst the actors on our network.
We respect our customers and co-workers.
We grow and learn constantly.
We search for innovative solutions.
We do our jobs with creativity.
We work to reduce food waste and we support the Sustainable Development Goals (SDGs).
We incorporate honesty, integrity, transparency and business ethics in all aspects of our business.
We are a team of friends who shares not only the passion for food and the love for their roots, but also the experience of having lived abroad. That altogether resulted in an idea of a place where the world could explore the market of culinary excellences, breathing a sincere passion that producers have for their products.
We give our best to create an environment that would truly reflect our values: trust, respect and honesty.
Maurizio Parenti
Maurizio Parenti is currently helping companies defining their sustainable strategy and fast-tracking their sustainable finance journey, including access to capital markets and ESG investment strategies. He previously was Head of Capital Markets at EUROFIMA (a Multilateral Development Institution), covering capital markets funding, investor relations and sustainability. Prior to that, he has been responsible for the treasury and asset management activities of the firm.
Before he held various positions at Zurich Insurance Group, where he served as Group Treasury - Head of Liquidity Management, focusing on liquidity investments, risk and regulatory aspects.
At the start of his career, Maurizio was engaged in M&A and Corporate Finance assignments for Canadian blue chips in the food and telecom sectors.
Maurizio is currently progressing his M.Sc. in Sustainable Finance at the University of Zurich (Switzerland). He is a CFA charterholder, holds an MBA from McGill University (Montreal, Canada) and an M.Sc. in Economics and Commerce from University of Turin (Italy).
Lindsey is passionate about tackling inequality and the role that a social approach business can play. She is Managing Director of Street League, a youth employment charity that uses education and sport to help young people move into work. A lover of travel and learning, she achieved her MBA with distinction at Cass Business School having previously earned her doctorate at Brunel University, exploring 'who really benefits' in sport for development and peace initiatives.
An avid coffee drinker, she is the Chair of Well Grounded, a social enterprise that is transforming the specialty coffee sector through its innovative barista training programmes. Lindsey is also on the Board of the Sport for Development Coalition and DataKind.
Lindsey MacDonald
Nicolas Howard
Nicolas Howard has worked 22 years at Telefónica as a B2B Board Director in the Argentinian, Latin American and Global operations. Previously he was General Manager of companies in the tourism sector and has six years of experience as a consultant at Deloitte. The most significant roles in which he has worked are Salesforce Management, Customer Care, Digital Transformation and Business Management.
Nicolas holds a Master's Degree from the Belgrano University (Buenos Aires, Argentina).
Estefania has served as an executive chef, restaurant consultant and is now a research chef at the Basque Culinary Center Innovation (BCCInn). Strategist in food innovation and foresight for public and private organisations in Europe and Latin America.
Food is her passion and obsession with over 15 years in the space: as a chef from training in Michelin restaurants in Europe and Asia to creating and managing dining concepts, moving onto what feels like her calling, as a connector and leader, uniting experts and practitioners from various disciplines and geographies in fruitful collaboration to push the boundaries of food one project at the time.
Estefania Simon-Sasyk